A group of peers and clerics was in Syria hours after Saturday's bombing, Christian Today has reported.  (All our links open automatically in a new tab.)
The delegation included Lord Dykes and was led by Baroness Cox.  The trip was planned some months ago, and went ahead despite the bombings.  Naturally, it attracted a chorus of disapproval.
Caroline Cox has a history of standing up for persecuted Christians worldwide.   She has been in Armenia, China, Indonesia, Sudan and many other places.
On Syria, Baroness Cox asked a question in Parliament in December 2017 which forced the Government to admit it had given £60m to opposition groups in Syria, including £10m of our money to armed factions.
Rt Rev Michael Langrish, former bishop of Exeter, was present.  So was Rev Andrew Ashdown, who organised the visit.  Rev Giles Fraser, currently in charge of St Mary Newington (South London), was also in the group.
The report in the Sun quoted Nigel Evans MP describing them as 'useful idiots' of 'Assad'.   We reported just days ago on the 'group-think' in Parliament.
Giles Fraser 'peacenik'
Anti-Christian journalist David Aaronovitch, writing in the Times, was even more scathing.  He picked particularly on Giles Fraser, describing him as 'a peacenik'.
A tweet from Canon Fraser drew the particular ire of Aaronovitch.  Dated 15th April, it said: 'Fascinating meeting today discussing the long tradition of religious pluralism in Syria with the Minister for Religious Affairs. And the view from his office window.'
Mr Aaronovitch wrote: 'Given their ubiquity in Baathist Syria it's quite possible that one of the buildings glimpsed from the window could have been a regime detention centre.'
Has anyone said the Syrian government is not repressive?
But the only alternative to it is the murdering jihadists financed by the UK, the US and the Sunni Muslim Gulf nations.
And out of the two, the Christians, Druze, Shia Muslims and Alawites of Syria know which they prefer.
Armaments fund Christians' critics
The Daily Telegraph quoted one Dr Hisham Hellyer.  "When British peers and Christian clergy have been to Damascus in the past, they were rightly condemned as presenting an image of appeasement to Assad's regime, and showing him as some sort of protector of Christians, as though Syrian Muslims mattered for nought."
Well, it isn't that the Syrian Sunni Muslims, to be specific, 'matter for nought.'  It is that if they were in power, all the others would be murdered or driven out.
But this is interesting.  Dr Hellyer is 'a senior research fellow at the Atlantic Council and the Royal United Services Institute in London'.  The Daily Telegraph says so.  And where does the seemingly-neutral Atlantic Council receive funding from?
Its own website lists the UK Foreign Office, US Dept of State, NATO and the United Arab Emirates.  They all hate Bashar Al-Assad.  Also listed are Rockefeller Brothers, Chevron Oil, Carnegie and a number of other merchant banks.
Arms manufacturers Raytheon, who make the Tomahawk missiles used last weekend, give money to Atlantic Council.  Their shares rose after the 2017 attack.  They have just risen again.  No matter that at least two of the sites they bombed had no chemical weapons there, according to the OPCW.  Arms manufacturers Boeing, Lockheed Martin and Northrop Grumman also fund Atlantic Council.
Brendan McDermid of Reuters muses:  'For some reason, diplomacy does not seem to be high on the Atlantic Council's agenda.'
UK Christians met President Assad in 2016
This is not the first time Baroness Cox and Andrew Ashdown have been in Syria.  They formed part of a delegation in September 2016.
As we reported in our October 2016 newsletter, the Christian delegation flew to Damascus at the invitation of local Christian leaders.
They were condemned by anti-Assad voices in the UK, but Baroness Cox defended the trip.
She said: "You're in the country, you want to meet as many people as you can. You go to raise concerns, which you can't do if you don't meet.
"The main purpose was to hear the voices of the people of Syria."
'Let us decide our own future'
Baroness Cox said the Syrian people were anxious about foreign intervention. "They plead with us: 'Please do not let the British government and the international community bring about an enforced regime change, let us decide our own future', and the government is doing a lot to try to promote reconciliation," she said.
Rev Andrew Ashdown said: "The people within Syria, of all faiths and all sectarian backgrounds, are appalled at the narrowness of Western media reporting and one-sidedness."
Bishop Nazir-Ali added, "Britain maintains relations with and encourages visits to countries like the Sudan, Iran and Zimbabwe. Why is Assad demonised to this extent? In the Middle East, the choice is not between angels and monsters but between one kind of monster and another. With all my experience, I cannot say that he is the worst of all."
Baroness Cox voiced the fears of local people that " the West's plans for regime change would be disastrous … and they would become another Iraq."  That was why, before last weekend's raid, we were praying: Douma: Stop the West rushing to war!
Christians in Syria
We (that is, Evangelicals) have a tendency to regard the Christians in Syria as not quite like us.  They do weird things like light candles and wear funny hats.  We can be tempted to think they are not even born again.  (As if there are two classes of Christians, 'born-agains' and 'non-born-agains.')  Discuss in the comments!
Most Syrian Christians are in communion either with the Greek and Russian Orthodox.  There are also Eastern Orthodox.  Then there are the Eastern, or Melkite, Catholics.
Christians in Syria used to form 10% of the pre-war 22 million population.  Only a minority of Christians in Syria are Protestant.  The Anglican church in Damascus is currently closed because of the unrest.
But nevertheless, this Easter, Christians all over Syria were able to celebrate the Risen Lord Jesus, as we reported at the time.
Russian Cyber Attacks
Recently, an MP told me that Russia is mounting 'cyber attacks' against the UK.  (As if we don't do exactly the same thing.)  The attacks were not specified, but message was clear.  'The Russians are attacking us!  Stop seeing any good at all in them!'  That leads me to this fascinating quote:
"Why, of course, the people don't want war. Why would some poor slob on a farm want to risk his life in a war when the best that he can get out of it is to come back to his farm in one piece?  Naturally, the common people don't want war.  Neither in Russia nor in England nor in America, nor for that matter in Germany.  That is understood.  But, after all, it is the leaders of the country who determine the policy and it is always a simple matter to drag the people along, whether it is a democracy or a fascist dictatorship or a Parliament or a Communist dictatorship…
"Voice or no voice, the people can always be brought to the bidding of the leaders. That is easy. All you have to do is tell them they are being attacked and denounce the pacifists for lack of patriotism and exposing the country to danger. It works the same way in any country."
The man who said that was Hermann Goering (as told to Gustav Gilbert during the Nuremberg trials)
Talking up the 'Russian threat'
There is plainly no threat to the UK of a Russian invasion.  Consequently, the 'threat' has to be of the mysterious 'cyber' variety.  No doubt all countries are getting up to all kinds of cyber trickery on each other.  And now news comes from the Independent that senior MPs are getting together.  Chairmen of the top House of Commons Select Committees will collaborate on the 'Russian threat'.
We read: 'Foreign Affairs Committee chairman Tom Tugendhat will lead the new "Russia Co-ordinating Group", along with Labour's Home Affairs Committee head Yvette Cooper, Treasury Committee boss Nicky Morgan, and the heads of intelligence, defence, DCMS and national security bodies.'
And here is the Sun claiming Russia targets MILLIONS of UK computers.  In 2016, the Washington Post claimed Russian hackers had gained access to the electric grid in Vermont.  It was a false claim.  Undeterred, the FBI have put out a new report claiming Russian hackers are trying to disrupt energy supplies.  It seems light on security advice, such as 'install security software', 'never open attachments' and 'do not click on unexpected links.'  But it's heavy on scare.
Russia was suspected of a cyber-attack on the Ukraine electricity system in 2015.  For all the effort whoever it was put into it, Wikipedia tells us a mere 0.015% of daily electricity was not supplied.  It still cut off 230,000 people for between one and six hours.  A second attack, a year later, caused little more trouble but was more automated.  However, the same article says the US and Israel also targeted an Iranian nuclear installation in 2009.  Clearly, everyone is at it.
Fake News and Money Laundering
Along with the 'cyber threat', the MPs will consider 'fake news' or propaganda.  That's the likes of Russia Today (RT), Sputnik, Off-Guardian and (surely not!) Christian Voice.  But 'fake news' is in the eye of the beholder.  Are the people of Britain not grown-up enough to decide who is telling the truth?  That is the reasoning behind what we used to call 'a free press' and 'freedom of speech'.  Unless you take Goering's view and conclude that the non-mainstream media interfere with the government's process of telling us we are being attacked.
The third 'Russian threat' is the money laundering said to be done in London by Russian oligarchs.  So here is where it all looks like an exercise in clutching at straws.  'Money laundering' is ubiquitous.  Is it really a security threat?
So we are left with 'cyber warfare'.  And on that, we are urged to accept the word of our leaders that it is a real threat to the UK and that the UK (and US) is not also engaging in it.  They will have, sadly, an uphill task.  Some of us still remember Dodgy Dossiers, 45 minutes, 'sexed-up' intelligence and 'the 70,000'.
Psalm 7:14 Behold, he travaileth with iniquity, and hath conceived mischief, and brought forth falsehood.
Better to be at peace
Surely the best alternative (unless you are an arms manufacturer) is to be on better terms with the Russian Federation?  Is that completely impossible?  Who says so?
Rom 12:18  If it be possible, as much as lieth in you, live peaceably with all men. 
Heb 12:14  Follow peace with all men, and holiness, without which no man shall see the Lord: 
Prince Vladimir accepted the Christian faith for the 'Rus' in Kiev in 988 AD.  Would it not be a good idea to talk peaceably to the leaders of this great Christian nation?  Should we not seek common ground against the real threat of militant Islam, for example?
Psalm 34:14  Depart from evil, and do good; seek peace, and pursue it.
Thank God for the UK delegation in Syria.  Pray for words of peace and understanding.  Pray for repentance in our leaders.  Theresa May and Boris Johnson have only this week been trying to force gay rights on the nations of the Commonwealth.  Lord, change their hearts.  And send your Holy Spirit into your people as we pray for our land:
Jer 29:7  And seek the peace of the city whither I have caused you to be carried away captives, and pray unto the LORD for it: for in the peace thereof shall ye have peace.
We'll really appreciate your support
Click below to join Christian Voice and stand up for the King of kings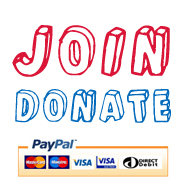 Click on the social media links below to share this post: