Seven hundred Christian ministers have written an open letter to the Prime Minister and First Ministers of the devolved assemblies demanding freedom of worship and liberty to get on with life.
The letter was published over the weekend. It remains open for signature. (Requires Google account.)
Pastors back up Professors
It echoes that written by Professors Sunetra Gupta, Carl Heneghan and Karol Sikora last week. The learned professors and dozens of their colleagues called for 'targeted measures that protect the most vulnerable from Covid, whilst not adversely impacting those not at risk.'
The pastors 'call upon the Westminster and devolved governments to find ways of protecting those who truly are vulnerable to Covid-19 without unnecessary and authoritarian restrictions on loving families, essential personal relationships, and the worship of the Christian Church.'
Use this link to the Parliament website to email your MP and demand the UK can get back to normal.
More damage than the virus
The Christian ministers say they have 'carefully followed government guidance' on Coronavirus and "entirely support proportionate measures to protect those most vulnerable to SARS-CoV-2." But they 'question whether the UK Government and the devolved administrations have it in their power either to eliminate this virus or to suppress it for an indefinite period while we await a vaccine. And we cannot support attempts to achieve these which, in our view, cause more damage to people, families and society – physically and spiritually – than the virus itself.'.
Once, again, that was what the doctors said: 'The unstated objective currently appears to be one of suppression of the virus, until such a time that a vaccine can be deployed. This objective is increasingly unfeasible (notwithstanding our more specific concerns regarding existing policies) and is leading to significant harm across all age groups, which likely offsets any benefits.'
Even MPs are now asking when and how'Protect the NHS' morphed into 'Suppress the virus until we have a vaccine'.
Life in all its fullness
The lead signatories are Rev A Paul Levy, Minister, Ealing International Presbyterian Church, London, Rev David M Gobbett, Lead Minister, Highfields Church Cardiff, Wales, Rev Dr William JU Philip, Minister, The Tron Church, Glasgow, Scotland, Rev David Johnston, Minister Emeritus – Presbyterian Church in Ireland and Rev Dr Matthew PW Roberts, Minister, Trinity Church York, England. They say:
'Our God-given task as Christian ministers and leaders is to point people to Jesus Christ, who said he came to bring 'life in all its fullness'. Therefore we are troubled by policies which prioritise bare existence at the expense of those things that give quality, meaning and purpose to life. Increasingly severe restrictions are having a powerful dehumanising effect on people's lives, resulting in a growing wave of loneliness, anxiety and damaged mental health. This particularly affects the disadvantaged and vulnerable in our society, even as it erodes precious freedoms for all. In our churches, many have been working tirelessly to provide help to those most affected.'
The Bible verse they cite is this one:
John 10:10 The thief cometh not, but for to steal, and to kill, and to destroy: I am come that they might have life, and that they might have it more abundantly. (KJV)
See thy children's children
Both the doctors and the pastors speak of proportionate or 'targeted' measures to protect the most vulnerable. This ministry has called for the same approach. But the sense of the pastors' letter is that life cooped up in a care home, forbidden any visits from spouse or relatives, or grandparents denied by social distancing or 'rule-of-six' the pleasure of hugging their grandchildren, is no life at all.
People must be free to decide whether to 'put themselves at risk' in order to live the sort of life our gracious Lord expects us to live The Bible describes grandchildren as 'the crown' of their grandparents in Proverbs 17:6, while the psalmist says:

Psalm 128:6 Yea, thou shalt see thy children's children, and peace upon Israel.
If anyone argues those 'vulnerable' to the virus are thereby putting an unwarranted burden on the NHS, we can point out that those who play contact sports, or go downhill racing or base-jumping do the same. That is not even to mention those who drive too fast or drink to excess or smoke. In fact, the cruel science of 'health economics' might even welcome someone who dies earlier than they might and forgoes some years of their state pension.
Public worship 'essential'
Early on, governments took it upon themselves to decide which industries were 'essential' and which were not. The pastors cleverly employ this language:
'The public worship of the Christian church is particularly essential for our nation's wellbeing. As we live in the shadow of a virus we are unable to control, people urgently need the opportunity to hear and experience the good news and hope of Jesus Christ, who holds our lives in his hands. The supportive relationships that churches nurture between people are vital, and simply cannot be dispensed with again without significant harm. And most of all, we know that regular gathering to worship God is essential for human life to be lived to the full.'
Defy orders to shut
Over the weekend, we have heard from Government ministers – Care Minister Helen Whately MP and Culture Secretary Oliver Dowden MP. Both threatened the public and incarcerated students with more oppressive measures if we and they do not obey the rules such that infections, which they duplicitously call 'cases', rise more than some arbitrary figure. How dare they?
Although a majority of the public are still gripped by Project Fear, we pray the tide may be turning. Conservative MPs intend to call the Government to account on Wednesday. The letters from the professors last week and from the church ministers this weekend mark a change of tone.
Writing in 'The Critic', David Scullion comments: 'The letter has been signed by ministers of several denominations in all four parts of the UK and is a strong hint that Christians in Great Britain and Northern Ireland, who up to now have acquiesced to coronavirus legislation, may defy a future instruction to shut their doors.'
Example of the Apostles
Comments from one of the authors of the letter lend weight to that view. Rev. Dave Gobbett, Minister of Highfields Church in Cardiff, said:
'The government is in an impossibly difficult situation, seeking to balance competing needs within society, but we wanted to show how vitally important it is that churches remain open. Christians live in a tension between being called to obey our governing authorities on the one hand, and realising that our final authority is God, on the other. Certainly in the book of Acts we see the apostles continuing to preach the gospel even when they have been ordered to stop. Ultimately we answer to God and not the state.'
Acts 5:29 Then Peter and the other apostles answered and said, We ought to obey God rather than men.
Use this link to the Parliament website to email your MP and demand the UK can get back to normal. Use the arguments above.
If you are a pastor or church minister, add your signature to the letter. (Requires Google account.)
If you have already signed it, please let us know in the comments below.
We appreciate your support – without it we can't do our research and help inform your prayers.
So click below to join Christian Voice and stand up for the King of kings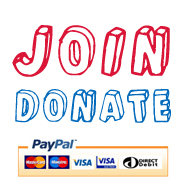 Click on the social media links below to share this post: