Ghana is leading the way in Africa in encouraging self-sufficiency. The West-African nation is emerging as one of five or six real powerhouses on the continent. It's 'Beyond aid' proposals aim to add value to natural resources rather than just ship out raw materials, to modernise agriculture, reduce corruption and transform education.
UK Foreign Secretary Jeremy Hunt MP was on a five-day, five-nation tour of Africa in April and May 2019. He started in Senegal on 29th April, went to Ghana on the 30th, Nigeria on 1st May. He then flew to Ethiopia before rounding off his trip in Kenya.
Describing the countries as having five of the fastest-growing economies on the continent, he told the Today programme, 'When a Brexit agreement finally unties the UK from the EU, the UK government is looking to boost trade with Africa.'
Mr Hunt's main goal
This is what Mr Hunt said about his main goal: 'There is a central purpose [to the visit] which is to change the motor of our relationship with African countries from one based on aid to one based on enterprise and prosperity. I'm a big supporter of the 0.7% [aid] target and there are many African countries where that is desperately needed, like the DRC with its Ebola outbreak. But there are other countries, like Senegal, where I was yesterday, where the UK is about to overtake France and become the biggest international investor, Ghana, where I am today, where they have a national strategy which they call the "Beyond aid" strategy. And I think sometimes China, with its big infrastructure projects, is better in the eyes of African countries, in tapping into the future, and their excitement about the opportunities of the future.
'To do this, I want to set out the stall for the UK to be the new partner of choice across Africa.'
Foreign Aid problems
It is worth saying Mr Hunt's comment about being a 'big supporter' of the current Government policy of 0.7% aid target (spending 0.7% of gross national income on aid) is not popular with Conservative party members. It could come under challenge in a forthcoming leadership election.
A jaundiced view would be that, apart from actual emergencies like an Ebola outbreak, or a real failure of a major harvest, external aid depresses local prices for the commodities despatched and impoverishes local traders and farmers.
At the Commonwealth Heads of Government Meeting in November 2011, British Prime Minister David Cameron said the United Kingdom would consider cutting off aid to any country that failed to recognize gay rights. Then President John Atta Mills pledged to never initiate or support any attempt to legalise homosexuality in Ghana. He said Mr Cameron 'does not have the right to direct other sovereign nations as to what they should do especially where their societal norms and ideals are different from those that exist' in Britain.
Financing anti-Christian NGOs
Rather than the blunt threat of cutting off aid, there is a more subtle approach. Much UK foreign aid aims to export evils like sodomy, abortion and feminism through NGOs to the developing world. Pro-gay and pro-abortion NGOs in African countries are completely financed from the West. Even when projects are ostensibly neutral, there will be an underlying 'equality' element. The UK is one of the worst funding culprits, although an LGBT advocacy group in Ghana known as the Solace Initiative started with funding from Canada.
Ghana's vision of doing without foreign aid may bring unexpected benefits. Paradoxically, Mr Cameron's 2011 pitch may have provided a much-needed spur for the initiative.
Ghana without aid
In a press release on the official Ghana.gov website, journalist Sule N. Jotie starts by referring to 'the natural wealth God gave Ghana which, if prudently exploited and managed, will lift Ghana beyond foreign aid.' Clearly, the Ghanaian Government, like most of sub-Saharan Africa is not afraid to give the Almighty the thanks and glory.
Jotie continues: 'Since the 1960s, the country has depended on aid from developing partners for her development.
'African countries that gained independence in the 1950s and 60s were faced with many challenges—infrastructural deficit and lack of skilled labour, among others. To accelerate their development, the newly-independent African countries relied so much on assistance from their development partners to fund their development needs.
As the Vice President Dr Mahamudu Bawumia rightly put it: "Development aid was born out of the need to accelerate post-colonial development. Aid (grants, loans and projects and technical assistance) was to help fill the savings-investment gap, the technical capacity gaps and the development finance gaps in order to promote growth and development."
'Indeed, Ghana falls among that group of African countries that have relied on foreign aid to fund its development since 1957, in spite of the country's wealth in natural resources – cocoa, gold, timber, oil and gas, bauxite and manganese, among others.'
Use of tariffs
The West has been happy to take the resources tariff-free and re-export the finished products back to Africa. For example, the EU has zero tariffs on import of raw cocoa and coffee beans, but imposes tariffs on finished products. As a result, Germany makes more money from processed coffee than the whole of the African continent earns from exporting coffee beans.
However, after taking office on 7th January 2017, President Nana Addo Dankwa Akufo-Addo said: 'We want to build a Ghana beyond aid; a Ghana which looks to the use of its own resources. We want to build an economy that is not dependent on charity and handouts, but an economy that will look at the proper management of its resources as the way to engineer social and economic growth in our country.'
Adding value
Jotie goes on: 'Evidence on the ground suggests that Government's One District, One Factory project is encouraging investment across the length and breadth of Ghana, a positive sign of the beginnings of value addition to the country's resources to move the economy from one reliant on production and export of raw material to a value-added industrialised economy.
'In that regard, Ghana's cocoa, timber, gold, bauxite, diamond and manganese will have to be refined and value added before exportation by which more jobs would be created.'
The government is already working towards an Integrated Bauxite/Aluminium Development Authority to smelt the nation's bauxite deposits. With its substantial iron ore and manganese deposits in the Western and Northern regions an integrated steel industry could serve the needs of the country and region and obviate the import of steel from the West..
Ghana is believed to have up to 5 to 7 billion barrels of petroleum in reserves, the sixth largest in Africa and 25th largest proven reserves in the world. Ghana also has up to 6 trillion cubic feet of natural gas in its reserves. It is no surprise the President intends to establish petro-chemical industries to take advantage of the growth of the oil and gas industry.
Agriculture
The Government launched a 'Planting for Food and Jobs' initiative last year aimed at increasing food sufficiency, reducing food imports and creating jobs for the youth.
The Minister for Food and Agriculture, Dr Owusu Afriyie Akoto, says the use of labour, improved seeds and fertilizers combined with increased extension service delivery had resulted in the production of an additional 485,000 metric tonnes of maize, 179,000 metric tonnes of rice and 45,200 metric tonnes of vegetables with a total value of £180 million.
The Government is also planning an irrigation policy for the north, challenged by the Sahel regions of West Africa which have the same conditions like northern Ghana but export fruits and vegetables to Ghana from irrigated farms.
Corruption and Education
Digitisation of national ID cards, drivers license and vehicle registration, business registration, e-commerce and the introduction paperless port operations are aimed at reducing revenue leakages and ensuring faster turnaround in customs processing and clearance of goods. The Government hope the monies released will help finance the country's development agenda instead of relying on foreign aid.
Across Africa, high school education is privately-funded. However, the Akufo-Addo administration is implementing a Free Senior High School programme to drive its socio-economic activities rather than importing a skilled human workforce.
Christian faith
Both the President and his finance minster, Ken Ofori-Atta, are devout Christians in a nation where 70% of the population share the Christian faith.. They have even proposed building a national interdenominational cathedral in Accra. But the Government is strongly in need of private finance for its Beyond Aid projects and the proposed cost has been criticised. Equally, it shows the administration has a heart of worship.
Ghana's plan is dramatic and ambitious. The questions remains, despite Jeremy Hunt's fulsome praise: will the West actually allow it? A firm reliance on the Almighty and the power of our risen Saviour will be needed if the dream of Ghana Beyond Aid is to be realised.
READ: Deut 16:19, 28:13; Josh 1:8; 1Sam 2:30; 1Chron 29:11; Job 5:11; Psalm 29:11, 33:12, 47:9; Prov 9:10, 14:34, 16:7,12; Isa 45:23, 55:5; Micah 6:8; Matt 5:16; Phil 2:7-10; Rev 15:4.
PRAY: That Christian leaders across Africa will lead their nations in the ways of righteousness and peace, follow the Lord, and seek prosperity through his name
Pray the UK will help Ghana and other African nations to move 'beyond aid', to see it as an opportunity to British entrepreneurs and not as a threat to industry here. Well, they won't do it through altruism, will they?
We appreciate your support – without it we can't do our research and help inform your prayers.
So click below to join Christian Voice and stand up for the King of kings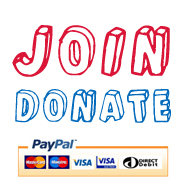 Click on the social media links below to share this post: