Psalm 116:8 For thou hast delivered my soul from death, mine eyes from tears, and my feet from falling. 9 I will walk before the LORD in the land of the living.
It's good being a member of the Royal Family if for no other reason than this: All over the United Kingdom people are praying for you.
His Royal Highness the Duke of Edinburgh was involved in a car crash yesterday afternoon while turning right onto the A149 by the Queen's Sandringham estate at the junction with the B1349.
All walked away
A Kia, coming round a bend on the A149 from the south, hit Prince Philip's Land Rover Discovery in the side. The Discovery was sent rolling over by the impact. It ended up on its driver's side in the verge. The Kia stayed on the road and finished its journey in the hedge right by the Land Rover.
The speed limit on the A149 is 60mph, as on every UK single-carriageway road. Norfolk Council have now voted to reduce the speed limit to 50mph.
Astonishingly, everyone walked away from the crash. Prince Philip and the other driver were both breath tested after the collision and gave negative readings.
According to Sky News, one Roy Warne was passing by and first helped the occupants of the Kia. They included a baby, unharmed in the rear seat. The baby's mother sustained a cut to her knee while her passenger broke her wrist.
Prince Philip asked if anyone was hurt
Mr Warne then went to the other car. He said he didn't realise at first it was HRH inside the overturned Land Rover. He explained, 'I told him to move one of his legs to make room for the other leg, and then I put my hands under his arms and helped ease him out backwards.
'And then I saw his face.'
He went on, 'It was a horrendous accident, it's just amazing that nobody was seriously injured.'
Mr Warne, 75, added the Duke was 'shaken up' and was 'asking if anyone was hurt' after the crash.
Cars well built
We can thank God firstly for how well cars are built these days. There is so much wrong in our society, it is easy to forget how much good there is. Modern safety standards for vehicles is one of them.
The Coventry Evening Telegraph suggests Prince Philip's Discovery may have been strengthened in a special facility. However, none of that applies to the Kia. Not so long ago, a small car hitting a large one head on would have crumpled to a pack of scrap metal, killing everyone on board.
But equally, for everyone to walk away after such a terrible collision can be seen as 'amazing' or as a miracle, depending on one's point of view. And here is where the prayer comes in.
Prayers are heard
At our New Year with the Celtic Saints event just passed, we all prayed for the Queen and for the Royal Family twice a day. Our prayers were sometimes in our own words. At other times we prayed using the words in the Book of Common Prayer. Those prayers are not specifically for protection from perils, but 'health and wealth' and 'to bless' and 'prosper' include that, by the grace of God.
Moreover, all over the UK, when traditionalist Anglicans meet for Matins or Evensong, they pray these prayers. There may not be many such today, but it still happens. All that prayer is heard at the Throne of Grace.
So we can offer prayers of thanksgiving today for such a dramatic deliverance in answer to prayer.  And if your church does not regularly pray for the Queen and her ministers, for the Royal Family and for all in authority, perhaps it should start.
1Tim 2:1 I exhort therefore, that, first of all, supplications, prayers, intercessions, and giving of thanks, be made for all men; 2 For kings, and for all that are in authority; that we may lead a quiet and peaceable life in all godliness and honesty.
Butler's Cross
In what may be the grace of God, the junction where the crash occurred is marked by the remains of a medieval standing stone cross.
A website says it is now 'consisting of the base and a fragment of the shaft, set on a modern plinth of stone and tile with a plaque and surrounded by remains of a rusty iron fence'.  We can see the top of the railings, the 'iron fence' as they put it, in the crash photo above. The crash photo was taken from the very site of Butler's Cross.
Crosses have traditionally been placed at cross-roads as way markers but for one additional reason above all: that the Lord of all mercies would protect travelers.  The cross will have been erected with a service of prayers for that specific intention.  Furthermore, perhaps prayer was afterwards wont to be made at the site.  In any event, the cross heard them all.  Do stones hear and remember?  Yes, they do:
Josh 24:27 And Joshua said unto all the people, Behold, this stone shall be a witness unto us; for it hath heard all the words of the LORD which he spake unto us: it shall be therefore a witness unto you, lest ye deny your God.
Here are those Prayer-Book prayers:
A Prayer for the Queen's Majesty.
O LORD, our heavenly Father, high and mighty, King of kings, Lord of lords, the only Ruler of princes, who dost from thy throne behold all the dwellers upon earth: Most heartily we beseech thee with thy favour to behold our most gracious Sovereign Lady, Queen ELIZABETH; and so replenish her with the grace of thy Holy Spirit, that she may alway incline to thy will, and walk in thy way. Endue her plenteously with heavenly gifts; grant her in health and wealth long to live; strengthen her that she may vanquish and overcome all her enemies; and finally after this life she may attain everlasting joy and felicity; through Jesus Christ our Lord. Amen.
A Prayer for the Royal Family.
ALMIGHTY God, the fountain of all goodness, we humbly beseech thee to bless Philip Duke of Edinburgh, Charles Prince of Wales, and all the Royal Family: Endue them with thy Holy Spirit; enrich them with thy heavenly grace; prosper them with all happiness; and bring them to thine everlasting kingdom; through Jesus Christ our Lord. Amen.
Psalm 20:1 The LORD hear thee in the day of trouble; the name of the God of Jacob defend thee;
We'll really appreciate your support
Click below to join Christian Voice and stand up for the King of kings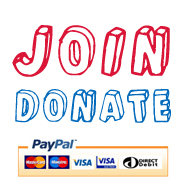 Click on the social media links below to share this post: