It's always uplifting to have a royal wedding!  We celebrate the holy matrimony of Prince Harry of Wales and Meghan Markle.  They have become Duke and Duchess of Sussex.
Romans 2:11 For there is no respect of persons with God.
Purpose of Marriage
It is worth reminding ourselves of what the Dean of Windsor told the Congregation.  There was no nod towards the abomination of gay marriage in Dr David Conner's introduction.  He said, according to the Order of Service:
'Marriage is a gift of God in creation through which husband and wife may know the grace of God. It is given that as man and woman grow together in love and trust, they shall be united with one another in heart, body and mind, as Christ is united with his bride, the Church.
'The gift of marriage brings husband and wife together in the delight and tenderness of sexual union and joyful commitment to the end of their lives. It is given as the foundation of family life in which children are born and nurtured and in which each member of the family, in good times and in bad, may find strength, companionship and comfort, and grow to maturity in love.
'Marriage is a way of life made holy by God, and blessed by the presence of our Lord Jesus Christ with those celebrating a wedding at Cana in Galilee. Marriage is a sign of unity and loyalty which all should uphold and honour. It enriches society and strengthens community. No one should enter into it lightly or selfishly but reverently and responsibly in the sight of almighty God.'
Power of love
It is safe to say few present have heard an black American pastor in full preaching flow.  Rt Rev Michael Curry is presiding bishop of the US Episcopal Church.  Dr Curry waxed eloquent on
"The late Dr Martin Luther King Jr once said, and I quote: 'We must discover the power of love, the redemptive power of love. And when we do that, we will make of this old world a new world, for love is the only way.'
"There's power in love.  Don't underestimate it.  Don't even over-sentimentalise it.  There's power, power in love," he said.
He went on, transfixing Mrs Zara Tindall in the process:
"Ultimately, the source of love is God himself: the source of all of our lives. There's an old medieval poem that says: 'Where true love is found, God himself is there'.
"The New Testament says it this way: 'Beloved, let us love one another, because love is of God, and those who love are born of God and know God. Those who do not love do not know God.' Why? 'For God is love.'"
World affairs
Dr Curry applied the power of love to world affairs:
"Imagine governments and nations where love is the way.  Imagine business and commerce where love is the way."
He said: "Imagine this tired old world where love is the way. When love is the way – unselfish, sacrificial, redemptive.
"When love is the way, then no child will go to bed hungry in this world ever again.
Citing Amos 5:24, he went on: "When love is the way, we will let justice roll down like a mighty stream and righteousness like an ever-flowing brook.
Royal Wedding preaching
The Bishop even preached the Gospel:
"'There is a balm in Gilead to make the wounded whole, there is a balm in Gilead to heal the sin-sick soul.'
"And one of the stanzas actually explains why. They said: 'If you cannot preach like Peter, and you cannot pray like Paul, you just tell the love of Jesus, how he died to save us all."'
"Oh, that's the balm in Gilead! This way of love, it is the way of life. They got it. He died to save us all.
"He didn't die for anything he could get out of it. Jesus did not get an honorary doctorate for dying. He didn't… he wasn't getting anything out of it. He gave up his life, he sacrificed his life, for the good of others, for the good of the other, for the wellbeing of the world… for us.
Watch in the days ahead
Nevertheless, we need to stay focused in the days ahead.   The Duke and Duchess have generated much warmth towards the royal family and themselves.  We need to pray Satan does not use that warmth against the Gospel.
It is no secret the new Duchess is a feminist.  That anti-Christian movement sets up an ungody, unseemly competition between men and women.
The Washington Post says: On her new page on the British monarchy's official website — in pulled out quotes — the woman now known as the Duchess of Sussex says, "I am proud to be a woman and a feminist," referencing a line from a 2015 speech she gave at a United Nations event.
According to the Independent, 'Her biography explains that early experiences of campaigning helped form a "lifelong commitment" to "social justice" and "women's empowerment".'
The 'Post' reminds her: 'she will be expected to stay clear of party politics. She once called President Trump a "misogynist" and posted an anti-Brexit picture on her (now-deleted) Instagram feed. These kinds of political interventions are now a no-no, but many are curious to see whether she will continue to speak out on feminism and racial issues.'
No feminism and no 'LGBT'!
Forget 'racial issues'.  The real problem comes if the Duke and Duchess begin to use their celebrity status to advance the feminist cause.  Will they set women and men against each other, disadvantaging the poor as a whole?  Feminism is easy to do as a duchess.  It is not so easy in a village in Africa where people divide up jobs according to gender because doing it God's way works.
An even greater mistake would be for the pair to push in any way for LBGT rights.  Getting some transsexuals photographed with their royal highnesses is going to right up there on the activists' agenda.  But that is the way of man, not the way of God.  It is the way of division, selfishness, rampant individualism and hatred of society and all that is holy.  It is not the way of love – or the way of justice.
let's be topical for a moment, because Christ is King of the here and now.  Telling a confused teen they are a different gender and giving them puberty-blocking hormones is not loving.  It is child abuse.
Pray into all this.  Thank God firstly for the gift of marriage.  Secondly, thank God for all his created social institutions and for our gender roles.  Thirdly, pray for their royal highnesses to stay loyal and, well, married.
And fourthly, pray they stay not just out of party politics.  Pray they keep away from all anti-Christian issues.  May they not be found in the temple of Baal, advancing evil.  This ministry will be watching, by God's grace.  May God break in on Harry and Meghan and convert them to his cause instead.
Even, perhaps we shall be so bold as to pray, as Dr Curry concluded:
"My brother, my sister, God love you, God bless you, and may God hold us all in those almighty hands of love."
We'll really appreciate your support
Click below to join Christian Voice and stand up for the King of kings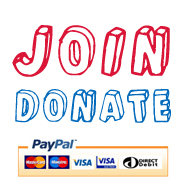 Click on the social media links below to share this post: