We invite our Christian brothers and sisters to join us as we pray for her swift and safe exit from Pakistan.
Address of witness
Pakistan High Commission, 34-36 Lowndes Square, London SW1X 9JN
The venue is near Knightsbridge Station
And this author will just say I have never before put together an article and sent out an E-Alert about it on the Lord's day. But the British Pakistani Christian Association have specifically asked for our help. They tell me they greatly value our attendance. And did not our Lord Jesus himself say our choice is stark?
Luke 6:9 Then said Jesus unto them, I will ask you one thing; Is it lawful on the sabbath days to do good, or to do evil? to save life, or to destroy it?
Acquitted of blasphemy
The Christian mother-of-four was accused of blasphemy by Muslim women in June 2009. This was in retaliation for her drinking from the same water supply as them. Some said she also told them Jesus had forgiven her sins and asked them what Mohammed ever did for them. She was convicted of blasphemy in 2010. Aasiya Naurin, to give her Urdu name, had been on death row ever since.
But just last month the Pakistan Supreme Court acquitted our sister. The court, we understand, articulated its decision with precision. the court was concerned to uphold the country's blasphemy law. Equally, the ruling cited 'material contradictions and inconsistent statements of the witnesses'. These 'cast a shadow of doubt on the prosecution's version of facts'.
Protests lead to bar on leaving
The decision sparked immediate protests from Pakistan's notoriously-moderate Muslims. Three days of riots ensued. A religious cleric, Qari Salam, submitted a petition. In response, the Pakistan government promised an unprecedented judicial review – a hearing of a petition – against the Supreme Court decision. They also promised legal proceedings to prevent Aasiya from leaving Pakistan.
Disgracefully, she has been offered asylum by the Netherlands, but not by Britain. The UK is understood to be terrified of protests by British Muslims. But how could that be true when our politicians repeatedly assure us that Islam is a 'religion of peace'?

Former cricketer Imran Khan swept to office as Prime Minister in August. His was a populist platform.
According to news agency Reuters
he has promised to create 10 million jobs and build an Islamic welfare state.
However, Express Tribune points out his maiden speech
made 'no mention of religious minorities, marginalised communities, attacks on women, religious intolerance'.
Furthermore, one whom some thought was imbued with a measure of courage caved in swiftly to the rioters' demands. His promises to restore Pakistan's tattered image abroad and to push tourism by building four new resorts a year must now lie in tatters.
Free but not free
Aasiya has now been freed and reunited with her family in a secret location. Nevertheless, Imran Khan's decision keeps her under effective house arrest in a Pakistan filled with evil men bent on killing her.
Her lawyer has fled Pakistan, and the lives of two politicians who spoke up for Aasiya were ended by their body guards. Prime Minister Khan must firstly do everything he can to ensure her safety and security. Secondly, he must show some guts and allow her and her family to leave Pakistan.
Thirdly, the UK Government has to offer political asylum to Asia Bibi. Fourthly, our Foreign Secretary, Rt Hon Jeremy Hunt MP, should be calling in Pakistan's High Commissioner, HE Sahebzada Ahmed Khan, and telling him Pakistan will be thrown out of the Commonwealth until it guarantees the rights of its Christians.
Prayer
Please pray for Aasiya Naurin (Asia Bibi). Pray for Imran Khan to show some courage. Pray for our Government to support Pakistan's Christians. You might pray for the Lord Jesus to reveal himself to Muslims in dreams and visions and convict them of sin and their need for a living Saviour rather than a dead prophet. Lastly, please pray for a good turnout for tomorrow's witness and for the realm of heaven to be shaken so that our sister and her family is released and Christians are protected in Pakistan.
Naturally, please join us outside the Pakistan High Commission at 3pm on Monday 12th November 2018 for an hour or two if you possibly can!
We'll really appreciate your support
Click below to join Christian Voice and stand up for the King of kings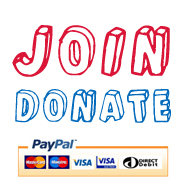 Click on the social media links below to share this post:

Christian Voice is joining a witness for Asia Bibi outside the Pakistan High Commission tomorrow, Monday 12th November 2018. Citizengo and the British Pakistani Christian Association have called the witness, to start at 3pm.