A few weeks ago, a screening of his film in a Belfast church led to protests.
Matthew Grech, a singer and vocal coach, appeared on X-Factor in October 2018. The programme was aired by Malta's national broadcaster TVM.
Mr Grech spoke about how he had been gay but then 'found God'. But what raised the ire of Maltese gay activists was his reference to a 'homosexual lifestyle' and denial of 'orientation'..
Townsend Street Presbyterian
The film about his life: 'Once Gay: Matthew And Friends' was shown at Townsend Street Presbyterian Church. Here is its Facebook page. The Minister is Rev Jack Lamb. This author has found Pastor Jack to be a man of God, gentle, civilised and full of courage and compassion.
The film was produced by a Ballynahinch-based Christian group Core Issues Trust. Last year protesters picketed its film 'Voices Of The Silenced' at Ballynahinch Baptist Church. The film gives a voice to a number of people who have left the homosexual lifestyle. All of them bear witness to the power of the Gospel. Core Issues Trust leader Mike Davidson says Matthew Grech 'left homosexuality as part of his Christian testimony'.
Flowers and sweets
The Belfast Telegraph reported: 'Around 40 protesters gathered outside Townsend Street Presbyterian Church last night, chanting "L-G-B-T-Q! We are just as good as you". A similar number of people entered the building to watch the film.'
Outside the church, Mr Grech offered flowers and sweets to the protesters which they refused. He said: 'We were not expecting such an atmosphere tonight. My heart is very grieved, because we would really like to create a safe environment of just being able to love one another and speak out and share our lives together. But this has been refused.'
Protestors exaggerate
The protest was organised by John Doherty of something called 'Rainbow Project'. He said the event was 'sending out a message that it's not OK to be gay.'
'That is a message which has cost lives in our community,' Mr Doherty contended. Warming to his theme, he then ascended heights of hyperbole. 'It is a message that destroys families and destroys communities,' he ventured.
Danielle Roberts of HERe NI (?) agreed: 'So-called gay conversion therapy is damaging to LGBT+ people as it suggests that sexual orientation is something that is a choice, or something to be "cured".'
We say however someone came to be homosexual, staying that way definitely is a choice. Furthermore, the abiliy to form an emotional and physical relationship with a person of the opposite sex is God's gift to human beings. Some have not yet found that gift. And we believe they can and will find healing in Jesus Christ if they seek him with their whole heart..
Maltese Government
Back in Malta, even the Government became involved. The local Independent newspaper reported the views of Government whip Byron Camilleri. He said he 'personally knew youths who had suffered because their families had not accepted them because they were gay.'
The Government even released a statement. This condemned any 'homophobic' comment. It said the broadcast of such a clip 'did great damage'. It 'put at risk many youths who are vulnerable for gay conversion practices.'
The statement continued by blundering into theology. 'LGBTIQ persons don't need any form of healing or forgiveness', it said. Homosexuality 'makes up an integral part of their personality.' 'Sexual orientation is not a lifestyle', the statement said. Parents who are finding it difficult to accept their children 'coming out' should 'seek support'. Not from 'homophobes', presumably..
Mr Camilleri continued by objecting to somebody trying to 'sell' the idea that a person can 'convert by finding God'. And on 'the national broadcaster'!
Matthew Grech Testimony
Nevertheless, this is precisiely the testimony of Matthew Grech. According to Newsletter.co.uk, it all began in London. He was in a relationship with a man. But a woman invited him to a prayer gathering. 'I absolutely loved it,' says Matthew. 'These people had something that I wanted – joy, love and peace.'
He became a Christian and started to read the Bible, where he gained the perspective that homosexuality is 'not about your feelings or sexual orientation … in the Bible it is a practise, it is an act … if I stopped practising homosexuality then I would not be homosexual in God's eyes.'
He says it was all the power of the word of God. 'I wasn't preached to. I didn't go through some kind of therapy.' He added: 'I am on my journey. Personally I have not yet experienced sexual attraction to a woman. But I am open.'
He is aware of criticism that his message could cause distress to some. Despite this, he is standing firm. 'But there are also others who have unwanted same-sex desires. Many people have contacted me and said, "Wow! I felt so encouraged by your story".'
Rivers of Love
Matthew Grech is now a member of what has been described as 'controversial, anti-gay movement' River of Love. River of Love is a Maltese movement founded by pastor Gordon-John Manché. Pastor Manché has led opposition to gay rights in Malta, including to civil unions in 2014. The papers allege River of Love has also been carrying out what they call 'gay conversion therapies'. The promotion of such therapy became illegal in Malta in 2016.
Happily, Malta has been unable to outlaw the impact of the Holy Spirit.
As to the wider issue: 'There can be love between two men and two women, yes – but only friendship love. Everything else is a sin', Grech said in the clip shown before his audition.
We'll really appreciate your support
Click below to join Christian Voice and stand up for the King of kings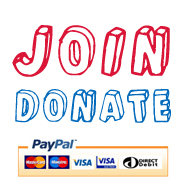 Click on the social media links below to share this post:

A singer who appeared on the Maltese version of X-Factor has refiuted the idea that 'Gay Conversion Therapy' helped him leave the homosexual lifestyle.