Memorandum to the Senate of Kenya on the Reproductive Healthcare Bill.
The Senate in the Parliament of Kenya is calling for written memoranda by email on the Reproductive Healthcare Bill currently before it.
This submission comes from Christian Voice, a research and prayer group based in the UK.
We believe It will be of value to the Republic of Kenya to hear from those with experience of how legalised abortion has operated in the UK and the Western world. Law-makers also need to know how legalised abortion has led to disrespect for human life and restrictions on freedom of assembly.
This is also a spiritual matter and we are able to bring the Biblical witness to bear on the debate.
NOT A 'WOMEN'S ISSUE'
The first thing to observe is that abortion is not a 'women's issue'. Just as some feminists try to browbeat men out of the debate, other men absolve themselves of responsibility. Neither argument holds water. There may be issues, particular cancers perhaps, which affect just men, or just women. However, even there these matters affect those around them. In 'Psychology Today', Liz Stillwaggon Swan PhD writes:
'Abortion is distinct from all of these issues in one special regard: It involves the life of a human being other than the woman. … It's not just about the woman at all. It's crucially also about the developing fetus inside the woman. I find it very misguided, and even disingenuous, to refer to abortion as a women's issue for this very reason.'
As it happens, the Gallop polling organisation in the US found women were more likely to identify as pro-life (51%) than men (46%). Women were less likely to be pro-abortion (43%) than men (46%).
However, that slight gender difference hardly matters because elective abortion is a matter of human rights, crucially of the right to life.
The Universal Declaration of Human Rights states in Article 3: 'Everyone has the right to life, liberty and security of person.' Furthermore, the Convention on the Rights of Persons with Disabilities (CRPD), Article 10 – Right to life, declares: 'States Parties reaffirm that every human being has the inherent right to life …'
ABORTION AS HEALTH CARE?
It is similarly disingenuous to propose that abortion is merely 'health care'. By including a clause legalising abortion in a 'Reproductive Healthcare Bill' this is precisely what Nakuru Senator, Susan Kihika, has done.
Again, Dr Swan writes that the 'notion that "abortion is health care" is misguided … abortion is not on par with access to toxin-free tampons if for no reason other than the former involves two human beings, and the latter involves only one.'
She goes on: 'It's not at all clear why the question of whether or not to end a human life would be considered "a health care issue," at least not to me. (Bernie) Sanders argues that "a woman has a right to control her own body," which misses the point – the other body.'
Dr Swan does not quite say it, but the reason why those in favour of it try to present abortion as 'health care' is actually quite simple. They do it to shift the parameters of the debate. It is a calculated mis-use of language for political ends.
THE PROPOSED ABORTION CLAUSE
Clause 26 of the Reproductive Healthcare Bill seeks to legalise abortion carried out by a doctor, nurse or midwife acting alone, that is, by just one 'trained health professional.' It lays down no gestational age limit, meaning abortion could be carried out up to birth. It lays down no requirement to anaesthetise a baby about to be killed. It would amount to one of the most extreme abortion enactments anywhere in the world. It says:
'PART V – TERMINATION OF PREGNANCY
'26. (1) A pregnancy may be terminated by a trained health professional where in the opinion of the trained health professional—
'(a) there is need for emergency treatment;
'(b) the pregnancy would endanger the life or health of the mother; or
'(c) there exists a substantial risk that the foetus would suffer from a severe physical or mental abnormality that is incompatible with life outside the womb.'
The phrase 'incompatible with life outside the womb' is not defined.
THE UK ABORTION ACT 1967
The grounds for an abortion in the Kenya Reproductive Healthcare Bill bear an uncanny resemblance to those in the UK's Abortion Act 1967. The authors even euphonise abortion as 'termination of a pregnancy', just as in the 1967 UK Act. Of course the UK Act insists on two doctors (not just one and not nurses or midwives) agreeing to an abortion.
The UK Act also speaks in its text of 'medical termination of pregnancy' rather than 'abortion'. Firstly, it allows it if 'the pregnancy would involve risk, greater than if the pregnancy were terminated, of injury to the physical or mental health of the pregnant woman or any existing children of her family.'
Secondly, it also allows abortion 'to prevent grave permanent injury to the physical or mental health of the pregnant woman.'
We agree an abortion could be carried out to save the life a pregnant woman, which is the third ground. This could occur, for instance, in the case of an ectopic pregnancy, or if the mother were to develop a life-threatening condition.
However, the fourth ground is 'if the child … would suffer from such physical or mental abnormalities as to be seriously handicapped.' In the UK we insist on ramps and special public toilets for the disabled, but we try to kill them before they are born.
'MENTAL HEALTH' OF MOTHER
The proposed Kenya Bill would allow abortion if 'the pregnancy would endanger the life or health of the mother.' The UK Act speaks of the 'physical or mental health' of 'the pregnant woman' or 'any existing children of her family.'
It is good the Kenya Bill describes 'the pregnant woman' as 'the mother' because that is what she is. She is already the mother of the child she is nurturing in her womb. The Bill does not however define 'health', so that word could be interpreted in the courts, if it ever came before them, in a wide rather than a narrow sense. In the meantime, when such a mother arrives at a Marie Stopes clinic, she will of course find there a trained nurse who will agree that her mental health is in danger from carrying her baby to term.
THE UK EXPERIENCE
In the UK, there were 207,384 abortions for women resident in England and Wales in 2019, the highest yearly number since the Abortion Act was introduced. There were also 640,370 live births in England and Wales in 2019. Just over 75% of all pregnancies made it into the world as a live baby. 73% of abortions were medically induced and 27% conducted surgically. In 2009, 40% were medical and 60% surgical.
The UK Government reports that 98% of all abortions in 2019 'were reported as being performed because of a risk to the woman's mental health.' Either the UK has discovered a strange psychological condition in pregnant women which can only be cured by abortion or these were 'social' abortions, carried out for convenience.
In the UK, Christian Concern reveals abortion provider British Pregnancy Advisory Service (BPAS) has recently been caught sending medical abortion pills by post to a woman who rang them up claiming she wanted to end her pregnancy to maintain her 'beach body'.
WOMEN'S ATHLETICS
On Saturday 15th August 2020 a story appeared on the BBC website reporting that just over 4% of elite British sportswomen have had abortions because they felt a baby would adversely affect their sporting careers.
One said: 'I was 21. I knew life would be over for me doing what I wanted to do in my sport.'
Three years ago, American former Olympic champion Sanya Richards-Ross revealed she had a termination a day before leaving for the 2008 Beijing Games. She won a gold medal in the 400m relay and bronze in the individual event.
She later said 'every female athlete she knew' had had an abortion but the issue was 'not talked about'. She felt she had 'helped other women' by speaking publicly about it.
Would she end the life of an unrelated human being just to win a medal? Then why do that to her own child? Yes, it is true a man would never face the same problem, but that argument get's us nowhere. There is something very sick about women's athletics in countries which permit abortion if a child can be literally sacrificed for a sporting career.
Shockingly, the BBC's reporter, Sonia Oxley, did not even acknowledge there was a right-to-life issue involved. The humanity of the baby did not occur to Ms Oxley.
HARDENED HEARTS
So we see that enacting abortion has changed the way people think about human life in the West. The prophet Isaiah said to the Lord:
Isa 26:9b … when thy judgments are in the earth, the inhabitants of the world will learn righteousness.
Conversely, when they are not, the people learn wickedness. The unnamed athlete mentioned above said: 'It was a very easy decision to make. The day after the operation, I won a race.' Legalising abortion in the West has hardened our hearts. We find ourselves making an 'easy decision' to put our own child to death. What have we become?
Kenya can expect a similar outcome if abortion is legalised at all, let alone in the extreme form proposed by the Reproductive Healthcare Bill. Kenyan babies will be killed in the womb simply for someone's convenience. That 'someone' need not be the child's mother. It could be the baby's father, whose illicit affair would be exposed by the birth of a baby, pushing his child's mother into an abortion she will regret, if she has a shred of humanity, to the end of her life..
FREEDOM OF ASSOCIATION
Furthermore, the UK Abortion Act has resulted in Christians being denied their lawful rights of assembly.
Christians have been banned from witnessing outside an abortion facility in Ealing, West London. Ealing Council implemented a 100-metre exclusion zone at the Marie Stopes centre.
The Good Counsel Network had been holding vigils outside the clinic. The council imposed a public spaces protection order (PSPO) in April 2018 after failed attempts to find a compromise between the Christian protesters and pro-abortion groups. The latter had staged counter-demonstrations. Both the entirely peaceful witness and the noisy counter-demonstrations had taken place on a grassy area on the opposite side of the road from the Maria Stopes facility.
Nevertheless, three Court of Appeal judges dismissed a bid to overturn the ban on protests directly outside the facility.
GESTATIONAL TIME-LIMIT
The UK Human Fertilisation and Embryology Bill 1990 lowered the gestation limit for abortions from 28 weeks to 24 weeks. This was at that time the accepted point at which a baby was considered 'viable' outside the mother's body. The Act came into effect on 1 April 1991.
However, even at that time, the record for a premature birth had already been set by James Elgin Gill, born in Ottawa, Ontario, on May 20, 1987, delivered around 128 days early or at 21 weeks gestation. He remains, so far as we are aware, the world's most premature baby. James was born so early he was expected to die at birth or, if he survived, to have multiple and severe handicaps. James beat all the odds, growing to be a healthy adult.
With no gestational limit specified in the Kenya Reproductive Health Bill babies could be killed well after the time when they could survive, albeit with medical assistance, outside the womb.
DEPENDENCY
However, this issue of 'dependency' is not the only way of looking at gestational time-limits. Of course a baby depends on the mother who is carrying and nurturing him.
Moreover, if we apply the utilitarian principle that those dependent on others have no right to life, where would society end up? It would lead to a mentality of the survival of the strongest and may the devil take the hindmost.
In truth, in human society, each of us is dependent on others. Furthermore, Christian ethics demand society should establish a principle that the weakest should be looked after by the strongest, even sacrificially. As the Lord Jesus himself said:
John 15:13 Greater love hath no man than this, that a man lay down his life for his friends.
This is the altruism of'women and children first'. It cannot be that 'reproductive health' is the only sphere when this Godly principle is set aside.
HUMAN DEVELOPMENT
Ironically, campaigns for legalised abortion are intensifying just at a time when we know more than ever about human development pre-birth. No reasonable person can deny that every child in the womb of whatever gestational age is a human being. If that is so, then killing any one of them is a crime and a sin which cries to heaven.
We read in scripture that when Cain killed his brother Abel,
Gen 4:9 And the LORD said unto Cain, Where is Abel thy brother? And he said, I know not: Am I my brother's keeper? 10 And he said, What hast thou done? the voice of thy brother's blood crieth unto me from the ground.
The number of those murdered in the womb in the UK since 1968 to date total almost 10 million. That is an appalling amount of blood which has cried to heaven.
HOW WE GROW
This author is not a doctor, but an engineer. That means he takes an interest in how things work. We are all now aware that from day one of our life, at that miraculous moment of conception, before our cells even start dividing and specialising, all genetic information is laid down, from gender to blood group. It's sobering to think that each one of us is unique and that we all started life like that.
Human Life International reports that just over three weeks after conception, dear reader, your own heart began to beat. It won't stop until the day you die. Three weeks later, your skeleton, reflexes and all major organs were present. Two weeks after that and all your organs were working (except for your lungs, obviously) and your brain waves could be detected. All you had to do now was grow, sustained by the food coming from your mother via the placenta which separated you from her.
At ten weeks you could make a fist, feel and respond to touch and jump up and down in your mother's womb with co-ordinated movements. You were tiny, dependent and vulnerable, but perfectly formed. And in today's wicked Western world, expendable, allowed by law to be ripped agonisingly from what should be the safest place on God's earth, and flushed away as human refuse.
FEARFULLY AND WONDERFULLY MADE
Clearly we recognise our common humanity in the baby in the womb. And if we weren't human when we were there, what were we?
The Psalmist was given an astonishing insight into human development in the womb three thousand years ago ('lowest parts of the earth' is Hebrew poetic language):
Psalm 139:13 For thou hast possessed my reins: thou hast covered me in my mother's womb. 14 I will praise thee; for I am fearfully and wonderfully made: marvellous are thy works; and that my soul knoweth right well. 15 My substance was not hid from thee, when I was made in secret, and curiously wrought in the lowest parts of the earth. 16 Thine eyes did see my substance, yet being unperfect; and in thy book all my members were written, which in continuance were fashioned, when as yet there was none of them.
TERMINOLOGY
We should briefly look at terminology because abortion depends upon euphemisms and using language to obscure rather than to clarify.
Firstly, 'termination of pregnancy'. When a pregnancy is, to use the expression, 'terminated,' a real, live and in most cases sentient human being loses his or her life. If the 'termination' was deliberate, what word do we normally use for ending the life of an innocent human being?
Secondly, 'foetus' or 'fetus' (US). This is the Latin for 'offspring.' People only use the Latin word 'foetus' when they are embarrassed about killing a child in what should be the safest place on God's earth. However, at ante-natal clinics in the UK, a pregnant mother who smokes will be advised to stop smoking 'for baby', never 'for foetus'.
Thirdly, 'choice' as in 'pro-choice'. This usage pretends that exercising a 'choice' to kill another human being is morally acceptable. Some 'choices' are simply not morally valid. This is one of them. And what 'choice' does the baby have?
'My body'. A baby is never 'part' of his mother's body. He has his own body and his own blood group. His blood never mixes with his mother's. He is separated from her by the placenta. You may have some rights over your own body. You have no rights over another's..
'Uterus' instead of 'womb.' 'Uterus is Latin for womb. But 'uterus' seems to put it at arms length. An abortionist will refer to the 'contents of your uterus,' when speaking to a young mother rather than about 'the baby in your womb'. The latter usage could mean a lost sale.
CULTURAL IMPERIALISM
Western governments and UN bodies and a phalanx of NGOs are doing their best to impose anti-life policies on countries around the world. We shall see below that pro-abortion lobbyists in Kenya are funded from outside the country. Furthermore, even abortions currently performed illegally in Kenya are susbsidised by the West. It is a form of cultural imperialism.
Governments promote the legalisation of abortion by using strings attached to overseas aid. This means trying to bribe poorer countries to force anti-child policies like abortion, sterilisation and chemical contraception on vulnerable populations whose children are their most valuable resource.
Then there are the NGOs who finance pro-abortion and pro-sodomy lobby groups within destination countries in the developing world. If there are not enough local 'civil society' groups of their liking they set up new ones.
FUNDING PRO-SODOMY GROUPS
The Sigrid Rausing Trust, based in the UK, is heavily pro-gay and pro-abortion. They gave the so-called 'National Gay & Lesbian Human Rights Commission' in Kenya £180,000 during 2016-2019.
The unrelated but still pro-homosexual Kenya Human Rights Commission received £100,000 from Sigrid Rausing in one year (2019) alone. Sigrid Rausing also fund the 'Gay & Lesbian Coalition of Kenya' through an East African pro-sodomy funding body called UHAI-EASHRI which in turn receives all its money from the West.
Not one African pro-sodomy NGO is locally-funded. Every single one receives its money from Western foundations and governments.
FUNDING ABORTION GROUPS
Sigrid Rausing have given the Federation of Women Lawyers – Kenya (FIDA-Kenya) £715,000 from 2009-2018. FIDA-Kenya campaign to legalise abortion in Kenya alongside the Center for Reproductive Rights (CRR).
The latter is a pro-abortion US NGO which set up an 'Africa regional office' in Nairobi in 2011, specifically to target Kenya, Nigeria, Tanzania and Uganda.
The US-based MacArthur Foundation gave CRR $6,097,500 between 1992 and 2016. CRR also receives grants from George Soros' Open Society Foundations, the Packard Foundation and the enormously wealthy Ford Foundation.
The West has a death-wish. We are not replacing our population. A pensions crisis is in the making. We shed the blood of innocents made in the image of God and wonder why our young people are shooting and knifing each other. Who would export – and who in their right mind would import – such a mentality?
MARIE STOPES
Marie Stopes Kenya (MSK) operate openly all over Kenya by pretending they only offer contraception and post-abortion care.
However, a young British doctor, Linden Stocker, admitted taking part in illegal abortions in Kenya. Dr Stocker wrote this on the website of the Royal College of Obstetricians and Gynaecologists in 2011: 'Whilst I was in Kenya I managed to organise spending 2 days a week at the Marie Stopes clinic in Kisumu. … They perform safe, completely illegal abortions for a cost equivalent of about £30.'
The cost in Kenya of a Marie Stopes abortion has since risen to around 10,000 Kenya Shillings. MSK is a wholly-owned subsidiary of Marie Stopes International, just ahead of International Planned Parenthood Federation (IPPF) as the world's biggest abortionist. Moreover, KSh 10,000 is a fraction of the true cost of an MSK abortion. Marie Stopes abortions in Africa are heavily subsidised by the West. The UK Government leads the rest of the world with a grant to MSI in 2018 of £48 million of taxpayers' money.
MONEY TO BE MADE
Among the supporters of abortion who will be filing memoranda with the Kenya Senate are some for whom this is an ideological issue. But there will be others, like Marie Stopes International, like IPPF, for whom there is money to be made out of killing the innocent. The Bible says:
Deut 27:25 Cursed be he that taketh reward to slay an innocent person. And all the people shall say, Amen.
And in another place:
Proverbs 6:16 These six things doth the LORD hate: yea, seven are an abomination unto him: 17 A proud look, a lying tongue, and hands that shed innocent blood, …
IPPF made US$111.9 million in 2018, US$163.7 million in 2019. Marie Stopes International turned over a colossal £296.8 million in 2018. It is a registered UK charity. However, shockingly, the entire business of both IPPF and MSI is built around slaying the innocent unborn.
LAND POLLUTED WITH BLOOD
In Old Testament times, the Canaanite pagan deities demanded human sacrifice. People even sacrificed their own children by throwing them into the fiery mouth of the Molech idol. The Lord told Moses:
Lev 18:21 And thou shalt not let any of thy seed pass through the fire to Molech, neither shalt thou profane the name of thy God: I am the LORD.
The Almighty told the people of Israel to have nothing to do with these pagan rites:
Exod 23:24 Thou shalt not bow down to their gods, nor serve them, nor do after their works: but thou shalt utterly overthrow them, and quite break down their images.
However, as time went by, the Israelites turned away from the Lord and took part in these self-same rituals. The Bible records:
Psalm 106:37 Yea, they sacrificed their sons and their daughters unto devils. 3 And shed innocent blood, even the blood of their sons and of their daughters, whom they sacrificed unto the idols of Canaan: and the land was polluted with blood.
NOTHING NEW UNDER THE SUN
It is an important principle that the shedding of innocent blood pollutes the land and brings judgment on a nation which legalises it. The prophet Jeremiah spoke the word of the Lord about the people of Judah:
Jer 32:35 And they built the high places of Baal, which are in the valley of the son of Hinnom, to cause their sons and their daughters to pass through the fire unto Molech; which I commanded them not, neither came it into my mind, that they should do this abomination, to cause Judah to sin.
Human sacrifice, the shedding of blood of their sons and daughters, caused the entire nation to sin. We may regard the people of those times as primitive. We may think we should never do such a thing. But king Solomon wrote:
Eccl 1:9 The thing that hath been, it is that which shall be; and that which is done is that which shall be done: and there is no new thing under the sun.
They appeased 'the gods' with their human sacrifices; they thought things would go well with them if they did it. We sacrifice our babies for convenience, or for our lifestyle. We saw above that 98% of abortions in the UK are done for such reasons. We think things will go well with us if we get rid of the thing, the tiny person, causing us inconvenience or embarrassment. There is truly no new thing under the sun.
OBEDIENCE BRINGS BLESSING
If abortion remains illegal, it brings its blood-guiltiness on the individuals involved. They need to repent and make themselves right with God. Christians believe the way to do that is through believing in the forgiving power of the saving blood of Jesus.
However, if abortion is legalised, the blood-guiltiness descends on the whole nation:
Psalm 9:17 The wicked shall be turned into hell, and all the nations that forget God.
The nations which forget God end up in a hell of their own making. By legalising abortion in 1967, Britain placed herself under the judgment of God. We sowed a wind and now we reap a whirlwind, where respect for life and for elders has vanished. Kenya must learn from the UK's terrible mistake. The word of the Lord to Israel resounds down the ages. Obedience brings blessing:
Lev 26:3 If ye walk in my statutes, and keep my commandments, and do them; 4 Then I will give you rain in due season, and the land shall yield her increase, and the trees of the field shall yield their fruit. 5 And your threshing shall reach unto the vintage, and the vintage shall reach unto the sowing time: and ye shall eat your bread to the full, and dwell in your land safely. 6 And I will give peace in the land, and ye shall lie down, and none shall make you afraid: and I will rid evil beasts out of the land, neither shall the sword go through your land.
God promises economic success together with peace internally and internationally to the nation which keeps his commandments. But legalised abortion, the taking of the most innocent of lives, brings down his judgment.
NOT A TIME TO INCUR THE WRATH OF GOD
This is an unprecedented time. Covid-19 would have wreaked havoc in any case, as people cut back on travel and spending. Hospitality, travel and tourism would have taken a huge hit. But the various lockdown measures which governments around the world have found themselves enacting are going to bring economic devastation which will be felt for years, even decades.
In the midst of such an economic environment, Kenya will need the wisdom of God and the blessing of the Almighty to survive, let alone to thrive.
This is simply not a time – if there is ever a time – to be spitting in the face of God. It is not a time to be incurring the wrath of the Almighty. It is a time for seeking the Lord, leaning on his ageless wisdom, turning to him in repentance, crying before the Lord, fasting and praying for his mercy and gracious provision:
Joel 2:18 Then will the LORD be jealous for his land, and pity his people.
We must always remember these words of Solomon:
Psalm 127:1 A Song of degrees for Solomon. Except the LORD build the house, they labour in vain that build it: except the LORD keep the city, the watchman waketh but in vain.
We pray that Kenya will resist the temptation to mimic the immoral self-destructive West and maintain its laws prohibiting abortion and (for that matter) sodomy, defend the innocent and vulnerable and trust in the Lord for the living of the challenging days ahead.
We appreciate your support – without it we can't do our research and help inform your prayers.
So click below to join Christian Voice and stand up for the King of kings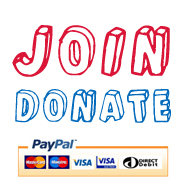 Click on the social media links below to share this post: