We are looking for:
To advance the Kingdom of God and the objectives of Christian Voice.
Click on each position to see the full job description – opens in a new tab on desktop or laptop.
About Christian Voice
We are a Christian charity whose objects are 'promotion of the principles of historical biblical Christianity and the information and education of the national public and of responsible authorities on the basis of these principles in particular.'
We hope and pray these positions will be faith-building and career-advancing.
The positions will be located at our office in West Wales. None is a 'work from home' position as work will include constant reference to the National Director, to whom each will report directly, and creative interaction with the rest of the team.
Requirements
Successful candidates will have sympathy with the beliefs and aims of Christian Voice, and will be proactive, adaptable and enthusiastic with:
* Experience of Christian faith,
* Excellent computer literacy
* Confidence and motivation
* Degree in a relevant discipline
* Excellent organisational skills
* Attention to detail
* Exceptional interpersonal skills
* The ability to work both co operatively as part of a team and also as an individual
* Other specific job-related requirements, hours of work, salary and how to apply are listed on each job position page.
What we believe:
We believe in one creator God, eternally existent in three persons, Father, Son and Holy Spirit, as stated in the historic creeds of the Christian church.
We acknowledge Jesus Christ as Lord over all creation.
We believe the Holy Bible to be the inspired, infallible, written Word of God to whose precepts, given for the good of nations and individuals, all man's laws must submit.
We believe all government to be under the authority of God and that its purpose is the maintenance of freedom and justice solely in accordance with biblical principles.
What we seek to do:
To uphold Christianity as the Faith of the United Kingdom.
To be a voice for Biblical values in law and public policy.
To defend and support traditional family life.
At all times to rely humbly on the blessing of Almighty God.
In practice:
Our ministry exists to analyse current events through the lens of scripture and empower Christians to pray into these events, especially to pray for those who lead us and for the Lord to work miracles, and to take action which often involves becoming a point of witness by writing to or emailing their member of parliament.
If you are reading this out of interest in the Christian Voice ministry, and in any case, please pray the Lord will raise up just the right candidates for these important positions. Pray they will be filled by mid-April.
2Kings 20:16 And Isaiah said unto Hezekiah, Hear the word of the LORD.
Jer 29:7 And seek the peace of the city whither I have caused you to be carried away captives, and pray unto the LORD for it: for in the peace thereof shall ye have peace.
Mark 16:15 And he said unto them, Go ye into all the world, and preach the gospel to every creature.
We appreciate your support – without it we can't do our research and help inform your prayers.
So click below to join Christian Voice and stand up for the King of kings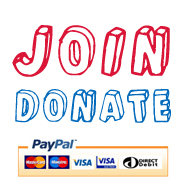 Click on the social media links below to share this post: