A father fighting for the return of his son appeared in court today on a charge of aggravated trespass.
Occupied porch roof
Maidstone magistrates heard Eugene Lukjanenko occupied the porch roof at Medway Council's offices in Gun Wharf, Chatham, on 5th September 2017.
But whether his trespass was 'aggravated' was the question.  Only if it was proved to be 'aggravated' would his actions contravene the criminal law.  Furthermore, the evidence of Medway council employee Perry Holmes could have a bearing.
Mr Holmes filed a statement on 16th October 2017.  Mr Lukjanenko expected him to attend court. The prosecutor told the court council business was disrupted.  But defence barrister Owen Greenhall said it appeared any disruption was minimal.  Council employees merely had to gain access through another door. The evidence of Medway's Mr Holmes went 'to the heart of the matter', he said.
The prosecutor said she had received no request from the defence for her witness to attend.  She complained she only received what is known as a 'skeleton argument' from the defence the day before trial.
Prosecution sprung new evidence
However, it emerged in court that she herself only served video evidence recorded by a police officer that morning. Mr Greenhall was faced with trawling through 45 minutes of video recording. The protest law specialist thought some of the footage could be helpful to his client.
This is not the first time prosecutors have sprung evidence on the defence at the last minute. In January this year, a string of sexual offence cases collapsed because the police or CPS held back evidence. And in all the cases, it helped the defence.
Not surprisingly, chairman of the magistrates Julian Green granted the defence an adjournment.
The case returns on 13th June for a review and to set a new date for trial.
Protest against forced adoption
Eugene Lukjanenko occupied the porch roof over the entrance to the council offices. A group of people on the ground also protested against forced adoption & foster care.
Two police cars were called to the protest, where four people were spotted handing out leaflets. A spokesman from the police said: 'Officers have been made aware of a protest on a roof in Dock Road, Chatham. Officers were called to the scene at 7.21am on Tuesday 5 September 2017.'
One protester told the local KentOnline newspaper they were calling on the government to investigate the way in which children are taken into care.
Mr Lukjanenko came down from the roof voluntarily at 7.30pm the same evening. He was arrested and later charged.
Contempt of court
In March this year, Mr Lukjanenko was released after spending four months in jail for contempt of court. Eugene Lukjanenko was convicted of contempt of court at Canterbury County Court in January and July 2017. Judge Richard Scarratt handed him suspended sentences. But in November 2017 he was again found guilty. This time he was sentenced to eight months in prison. Mr Lukjanenko served the time in Elmley Prison on the Isle of Sheppey.
The judge found the Ukrainian concert pianist guilty of a number of breaches of court orders. They included naming social workers. Elsewhere that is an allowable freedom of speech. Mr Lukjanenko also enabled so-called 'jigsaw' identification of his son. The court heard no evidence that his son, aged fourteen, had actually been identified. But the secrecy of the family court has to be protected.
'J' first taken into care in 2010
The story started in 2010 when Mr Lukjanenko's son, 'J', as we must call him, was taken into care for the first time. His father, who is a single parent, left his son, 8 at the time, home alone.  'J' got into some trouble with a neighbour's son.  The latter climbed into the garden and set fire to a shed with 'J' in attendance.  The fire brigade attended and put out the small fire.
It then emerged Mr Lukjanenko had left 'J' alone in the house. Rather than warn Mr Lukjanenko not to leave his son alone again, Medway Council took his son away. There is little evidence the Council tried to keep this family together. That is what social workers are supposed to do, except in the most extreme cases of abuse or neglect.
Medway Council allowed violent videos
Moreover, if there was ever a case for a local authority working with a parent to keep a family together, this was it. They complain they do not have the money to pay staff to spend hours working with a family. Instead, Medway Council took 'J' into care at huge cost to the taxpayer.
According to friends of the family, Mr Lukjanenko's son suffered horrific emotional abuse at the hands of Medway Council while being in care. They say Medway allowed 'J' to watch violent video games. These even included one played by Norwegian neo-Nazi Anders Breivik before he murdered seventy-seven people, including children, at a summer camp.
His father contends Medway failed to safeguard 'J' while he was in their care. He also says they refused to let him practice his music. The son, like his father, is a gifted musician.
Son had learned violent behaviour
During the court process, a psychologist, one Celeste Van Rooyen, reported on Mr Lukjanenko. She recommended Cognitive Behavioural Therapy. This is usually prescribed for addiction, anxiety, psychosis or emotional trauma. It aims to change feelings by the subject taking control of his thoughts and behaviour. It is hard to see what use it could have been for Mr Lukjanenko. No-one would supply it for him, in any case. Eventually, a judge said J should go home.
Mr Lukjanenko told this ministry that when his son came out of care, the effects of the emotional harm inflicted on him by the council became apparent in increasingly violent behaviour.
In 2014 there was an episode of extreme behaviour from 'J'. Mr Lukjanenko made the mistake of dialing 999 to ask for help from paramedics. Ambulance staff attended with police and naturally, social services again became involved. J  was again taken into what the system refers to as 'care'.
Council told the press
Disturbingly, there were lurid stories in the press of the boy 'cowering under a piano'. These stories, astonishingly put about by the local authority, made it appear as if the son was hiding from his father. In reality, says Mr Lukjanenko, he was trying to hide from the police and social services.
Mr Lukjanenko then made a second mistake. He complained about Medway Council. Many parents report the system 'biting back' when they complain.
The Council promptly commissioned one Melanie Pringle Kelly Gill to provide a psychologist's report on Mr Lukjanenko. In this ministry's experience, a case in the family court is never complete without a psychiatric report on at least one parent. There are many psychiatric professionals who do little more than write court reports on parents. It provides a good living.
Melanie Gill and David Keighley
Miss Gill's website claims she specialises 'in developmental trauma, attachment science, schema theory, family dynamics, mental health and child and adult forensic assessment'. Her LinkedIn page claims she is a lecturer at Roehampton University, a manager at Sussex NHS Foundation Trust and founder of the Mindful Policy Group.
The latter has child psychologist Penelope Leach at its head. But Melanie Gill's two most recent sources of remuneration are as a forensic consultant to the courts and as a 'Specialist Psychologist and Forensic Consultant in Private and Public Law cases' and 'Expert Witness'.
Melanie Gill channels her fees through a limited company, Keighley Gill Consulting. And who is the Keighley part? He is David John Keighley, who describes himself as a 'writer'. Powerbase describes him as 'a media consultant and right-wing operative'. He was head of press and publicity for ITV breakfast franchise TV-am. He then founded a media monitoring company, Minotaur Media Tracking. His fellow director was Kathy Gyngell, widow of TV executive Bruce.
Link to Conservative Woman website
David Keighley moved on to news-watch.co.uk to file stories about BBC bias against Brexit. He is also a director of Melanie Gill's 'Mindful Policy Group'. She, strangely, isn't.
Melanie Gill is also well-connected in Parliament, though Mr Keighley. She has signed letters urging protection for children from pornography online.
And what of Kathy Gyngell? She heads up the Conservative Woman website. It is relentlessly pro-family and traditionalist. We should thoroughly approve.
But surprise, surprise, it carries a hypocritical article from Melanie Gill praising Dr Leach for a book showing the damage done to children by splitting them from their parents. That is exactly what Medway Council commissioned Melanie Gill to do to Eugene Lukjanenko and his son.
Inherited Holocaust Trauma
So what kind of report did Melanie Gill write on Eugene Lukjanenko? Well, she discovered (because he told her) that his 84-year-old father survived the Jewish ghetto in Vinnytsa in Ukraine during World War 2.
Although conditions were appalling in the ghetto, the Nazis did not separate families as in the concentration camps and Mr Lukjanenko's father remained with his father and mother.
Out of this, Melanie Gill dreamed up a previously unheard-of condition. She decided Mr Lukjanenko was suffering from 'inherited holocaust trauma'. This imaginary genetic condition must affect a huge number of Jewish people. Because of it, Melanie Gill proposed, and one Judge Veronica Hammerton agreed, Mr Lukjanenko was unfit to care for his son until he had therapy.
And of course no psychiatrist would provide such a ridiculous course.
In addition, a police report about the Lukjanenko home led the CPS to reject any idea of the father being prosecuted for neglect.  However, Judge Hammerton said the same report showed an overwhelming case for removing 'J' at once.  Welcome to the crazy, secretive world of the Family Courts.
'J' was taken into care for 'emotional abuse'. The term is ill defined and subject to a range of variation across England and Wales. If one believes the figures, emotional abuse is two and a half times more rife in Medway than in the rest of Kent.
Medway Council did not honour Care Plan
A care plan allows Mr Lukjanenko to see 'J' in a 'contact centre' four times a year, although he says Medway failed to honour this commitment. Father and son are forbidden to speak in their native language and when Mr Lukjanenko tried to pass a copy of the Human Rights Act to 'J' the social workers objected, saying it was not in 'J's' 'best interests' to know his human rights.
Mr Lukjanenko also says:
* Medway refused to deliver Christmas presents to his son,
* They refused to pass on Christmas cards from family and friends,
* They even refused to allow 'J' to take a phone call from his grandfather,
* Medway refuse to accept that keeping 'J' in care is doing him any harm,
In July 2017 Councillor Andrew Mackness refused to talk to Eugene L about his son. He is Children Portfolio Holder at Medway Council. Mr Lukjanenko wanted to ask him why Medway children services were, as he put it, 'ruining' his son and not allowing him to see his father.
Protest lost minister his seat
Just before the 2017 general election, Mr Lukjanenko staged a protest on a roof of the home of children's minister Edward Timpson in Tarporley, Cheshire. He occupied the porch roof for almost three days, 57 hours in all.
According to the local press, in October 2017 Mr Lukjanenko, '60, of Rainham in Gillingham, was found guilty after a trial at Chester Magistrates Court of harassing Edward Timpson, the former Tory MP for Crewe and Nantwich, after staging a 57 hour rooftop protest against forced adoption at his home in Utkinton.
'Lukjanenko was found guilty of one count of pursuing a course of action that amounted to harassment, and one further count of failing to comply with a police order to leave the premises,' the Chester Chronicle went on. Mr Lukjanenko was given 26 weeks' custody for the harassment charge. He was sentenced to four weeks for the failure to comply charge. Both sentences were to run concurrently and were suspended for two years.
The protest led to a manifesto commitment from the Tories to reform the family courts.  Nevertheless, the Conservative MP lost his Crewe and Nantwich seat by fewer than 100 votes.
In prison for no crime
While he was in Elmley Prison, prison officers managed to arrange a visit from Mr Lukjanenko's son. He says they were sympathetic and puzzled to find someone in prison who had not committed any crime.  The fact that the pianist went on a 62-day hunger strike in protest at not seeing his son strengthened the hand of the prison management in their dealings with Medway.
But it is increasingly clear that Medway are holding J against his will.
At one of the contempt hearings, Mr Lukjanenko had lunchtime discussions with Medway officials. During these, he produced a letter.
The letter was signed by his son, and said he wanted to come home. It emerged Mr Lukjanenko drafted it. He gave it to his son to read and sign in his last meeting at the local authority contact centre. Although these were not family court proceedings, the judge was aghast. 'Was not the contact supervised? How did that happen?' Judge Richard Scarratt demanded.
'Please don't give up'
Contact centres are intended to be heavily policed by social workers. Parents are not even supposed to tell their children they love them or that they are fighting to get them home. They may certainly not pass pieces of paper to them.
On Mr Lukjanenko's 60th birthday in August 2017, his son sent him a wallet with a note tucked in with the present. The note was written in Russian. Mr Lukjanenko was pleased to see his son could still write Russian. He claims social workers are trying to deny the boy his language, Jewish religion, family connections and culture.
But he was greatly encouraged by the note. It read: 'I know things are difficult for you and for me, but please don't give up.'
Please pray
Please continue to pray form Mr Lukjanenko and his son 'J'. Pray for the council workers. The Deputy Director of Children and Adults Services, one Ann Domeney, is heavily involved. And Mr Lukjanenko told us in November 2017 that her boss, Director Ian Sutherland 'called me to say my son "will never come back' to my care".' That does rather show an obstructive attitude.
Pray for local Councillors to call their officials to account. Pray for justice in this case. Furthermore, 'J' will be sixteen later this year. It is vindictive for a UK local authority to hold a young man against his will in such a way. Medway could and probably should find themselves on the end of legal action from J for breach of his right to a family life.
Scripture says:
Exodus 23:6 Thou shalt not wrest the judgment of thy poor in his cause.
Ezekiel 45:9 Thus saith the Lord GOD; Let it suffice you, O princes of Israel: remove violence and spoil, and execute judgment and justice, take away your exactions from my people, saith the Lord GOD.
Amos 5:24: But let judgment run down as waters, and righteousness as a mighty stream.
We are asking Medway Councillors for comments on this story.
We'll really appreciate your support
Click below to join Christian Voice and stand up for the King of kings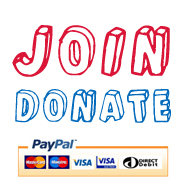 Click on the social media links below to share this post: